Features of the 5SP Parking System
SPACELESS
It can be selected vertically or horizontally according to the shape of the land, and can move in three axes to make effective use of narrow land.
SAVING
Only one vehicle that moves in and out is automatically transported, and the power consumption of the stored vehicle is minimal.
SIMPLE and AUTO
Simple structure, automatic control with only a push of a button on the receiving touch panel
SAFETY
When entering the parking lot, the lifter (dolly) must be under the person or vehicle to ensure safety.
SPEEDY and SILENT
Only one vehicle is moving at any given time, which is faster and reduces noise.
■5SP parking system

side-way type

/

length-way type
System example
■5SP -CW type (side-way type)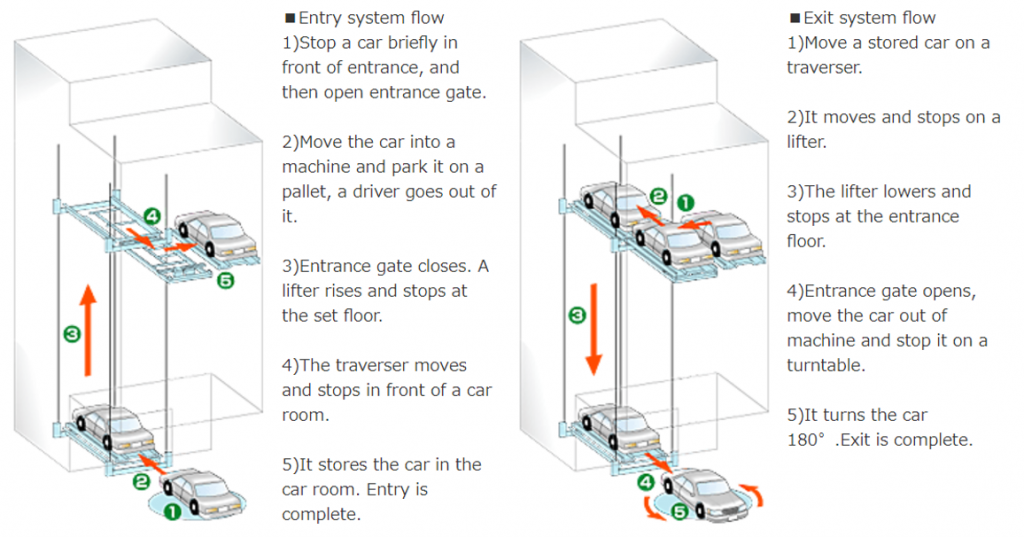 ■5SP -CLW type (length-way type)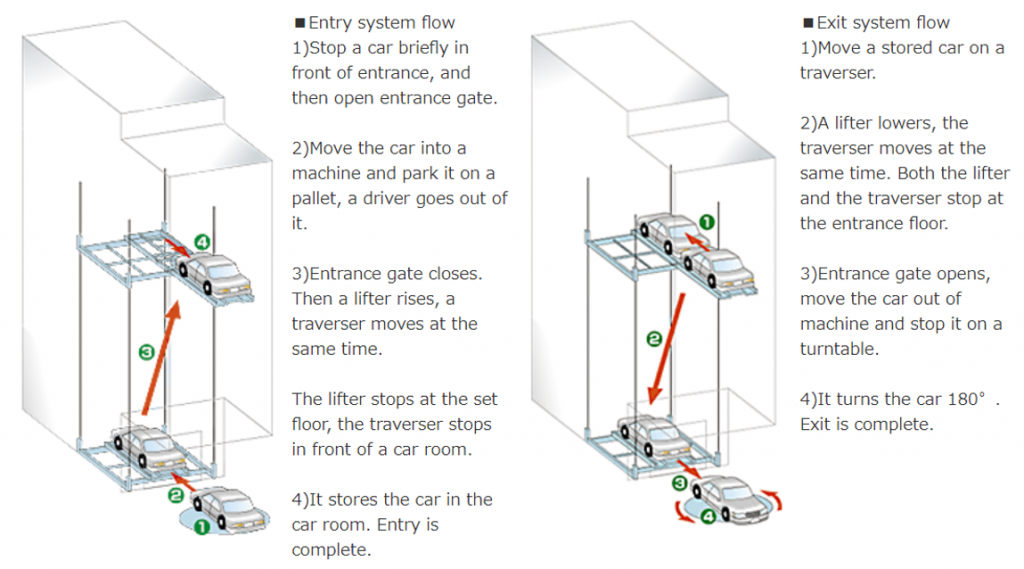 ■5SP -WTi type (180-turn)