Periodic maintenance is required to use the mechanical parking system comfortably (separate maintenance contract is required). Regular maintenance includes inspection of each part of the vehicle and refueling.
We also replace parts that have deteriorated over time, and check and report on wear and tear conditions caused by machine operation.
In the event of emergency problems such as inoperability when using the parking lot, we will instruct and respond by communicating with our maintenance partner.
It is also possible to diagnose malfunctions over the Internet, so it can handle problems in remote locations.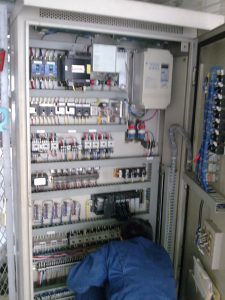 Regular maintenance contract
Emergency response