After the pallet is swiveled 90 degrees, the lifter (elevator) moves vertically and stores the car in the parking room at the designated floor.
This is ideal for effective use of land with narrow frontage.
The built-in swivel allows for forward entry and exit.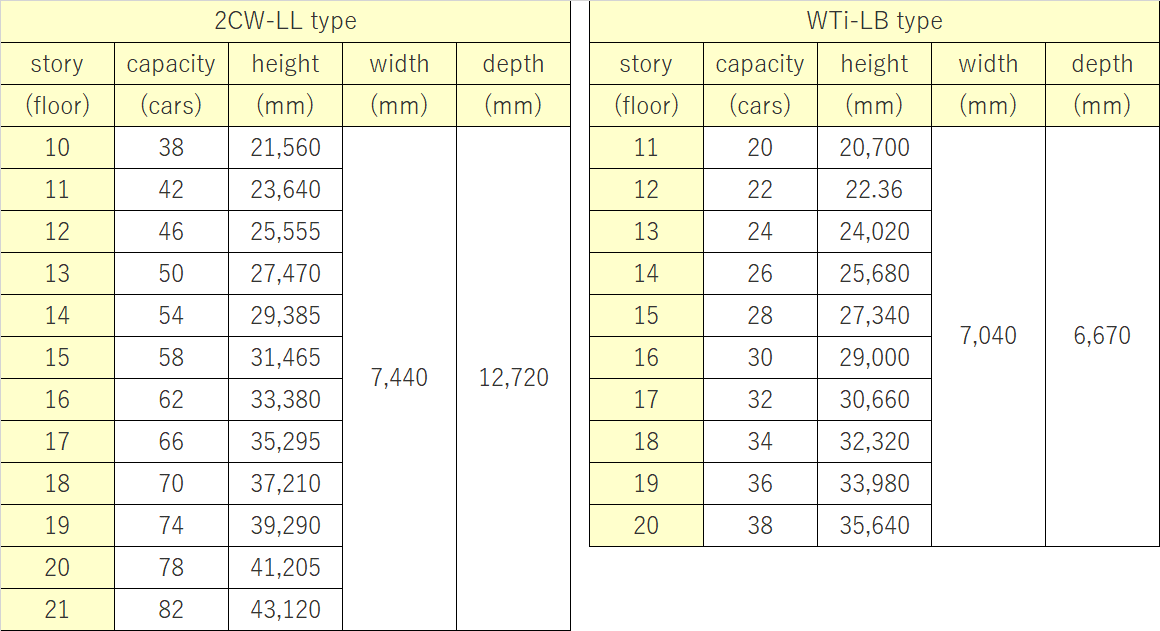 The occupied space shows the standard dimensions when sandwich panels are used for the exterior walls and automatic two-panel horizontal doors are used for entrances and exits. 
In the case of a high-roof car, the height will be 620mm higher per floor. 
If the height exceeds 37,800mm, a separate study is required.